WHAT OUR COMPANY IS DOING
COVID-19
PREPARATION & PREVENTION
Our main goal during these ever-changing times is to ensure the health and safety of our employees, guests, community, and stop the spread of COVID19.
We're taking all precautions necessary to ensure our staff, guestrooms, community, and workspace is safe.
We are communicating any updates multiple times throughout each day with our team.
Our entire team is required to frequently wash their hands for 20 seconds and instructions on effective hand washing have been placed in all staff areas, as well as public areas
We are working with our team to ensure all proper hygiene practices are used
(face/hand/coughing hygiene)
We are maintaining social distancing (2 meters)
We have a thorough understanding of the recommended cleaning procedures and are scheduling accordingly. All our common areas cleaning has been enhanced, on top of our regular cleaning to ensure all door handles, doors and high traffic areas are disinfected
We use disinfecting cleaner in all our routine cleaning and every room is thoroughly disinfected with the recommended bleach solution
Any team member exhibiting symptoms and/or has a fever will immediately go home or stay at home
We are monitoring the daily updates and following the regulations set forth by the World Health Organization, the Canadian Government, the British Columbia Ministry of Health, the British Columbia Centre for Disease Control, in addition to policies developed and implemented by our senior leadership team
All our team members draw on the recommendations and legislation put forth by the following organizations daily:
WHAT WE EXPECT OF OUR GUESTS
WE'VE IDENTIFIED A LIST OF PERSONAL RESPONSIBILITIES OF GUESTS TO THE LITTLE BEACH RESORT *THIS LIST WILL BE UPDATED AS CURRENT HEALTHY AND SAFETY POLICIES CHANGE IN RESPONSE TO GLOBAL HEALTH EMERGENCIES
*LAST UPDATED: January 2022
We have provided you with the BC Government COVID-19 SELF ASSESSMENT TOOLKIT found at https://bc.thrive.health/
If you are feeling unwell, please inform our team members right away by text: 250-266-2494
ESSENTIAL TRAVELLERS ACCOMMODATION INFORMATION
Are you or your company looking for approved essential accommodation in the Ucluelet/Tofino area?
Little Beach Resort Ltd., in partnership with OLIWA Enterprises Ltd., is here to help. We specialize in accommodations for your essential travel.
Accommodations are regulated and legislated as approved accommodations essential for workers.

To inquire call direct: 250-266-2494
TRAVEL INFORMATION
On the Western Edge of Vancouver Island, LIFE ON THE EDGE!
Located between the Long Beach unit and the Broken Group Islands unit of Pacific Rim National Park. Enjoy the famous scenery of the wild west coast of Vancouver Island. Travel to Ucluelet is an adventure on its own and as many as 1 million visitors make the trek annually.
We are features at Google Earth and MapQuest. Search Little Beach Resort.
Travel Assistance.
Travel is aided by air and landing on the mainland or directly on the Island and landing in Vancouver, Victoria, Comox, Nanaimo, or midway between Ucluelet and Tofino BC. If traveling from the mainland then BC Ferries http://www.bcferries.com/ has regularly scheduled crossings.
Let Budget Car Rentals assist in finding you a ride, http://www.budget.ca/en/.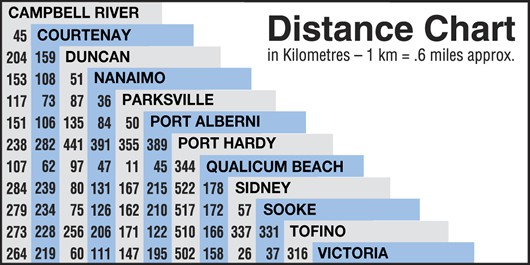 To reserve call: 1.877.726.4202 or email info@littlebeachresort.com
Follow Us
Share